Pay Your Invoice Online
Just another new service we're offering to make your life a little easier.
All you need is your Invoice to get started…
We don't need a lot of info, but please fill in your Invoice # so we can track your payment properly: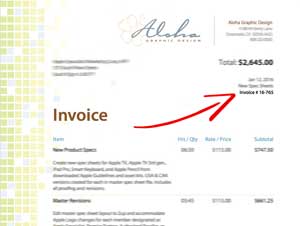 Thanks for your payment.
You can select to print or have your transaction receipt
sent to your email address on the confirmation page.
~ Aloha