Let us help you develop the online presence you need to attract and retain customers.
what we do
More than just good, clean, ergonomic design. We specialize in the development and integration of specialty web applications that help you get the most out of your online presence – and give your customers what they're looking for.
Yeah… it's not really a word, but it's what we do. From custom fonts to express the perfect… to just the right image, or illustration, or layout. The creative is what holds our passion in this business and we love to let it flow!
Customized for each client and each project with the same underlying principle; top quality work, on budget, on time – every time. It's in our approach and resonates thru the process until delivery to you. Prompt, personal service with a work ethic that you can count on.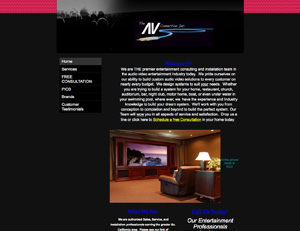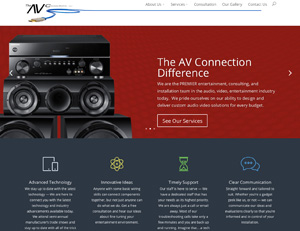 Need a new look for your company?
Want your site to look good on phones and tablets too?
From outdated to Wow! Let us design your new presence online. We work with compliant code and best practices to minimize your site's load times and ensure responsive delivery for whatever device your customer is on.
John and his team at Aloha Graphic have done an outstanding job with our website, brand and collateral materials. They are always responsive and quick to find an efficient and productive solution to any new campaign we tackle.
Robert G.
We were originally referred to Aloha Graphic by our printer after submitting a job that they couldn't print. They corrected the files and got them back to the printer the same day and we have been working with them since. 4 years and countless projects later I am pleased to have the capable and creative collaboration with Aloha Graphic Design.
David C.
We needed a way to connect our products and services to our clients- and promote them globally. Aloha Graphic worked within our budget to produce just what I had envisioned, and gave me the tools to manage our site and inventory on our own. I only wish we had done this sooner. I highly recommend their services and expertise for anyone looking to create awareness and avoid disappointment.
Wayne S.
Web & Development Services:
—   Logo Design & Illustration
—   Corporate ID Packages
—   Collateral Design
—   Brochures & Menus
—   Catalogs & Annual Reports
—   Posters, Banners & Signage
—   Vehicle Wraps
—   Tradeshow Booths
—   Backdrops & Billboards
—   Backlit & Can Signs
—   Retail Mock-ups
—   Website Design
—   Imaging & Video
—   Responsive Integration
—   Mini-Sites
—   Custom Scripts
—   Plugin Development
—   eCommerce Integration
—   Web Applications
—   Database Design
—   SEO Integration
Procrastinating is easy...
Take the first step to ensure your customers see you through your eyes!
Get in touch